Wish I had had a digital Camera 9 years ago, but I didn't so Here is a picture of him at 10 months.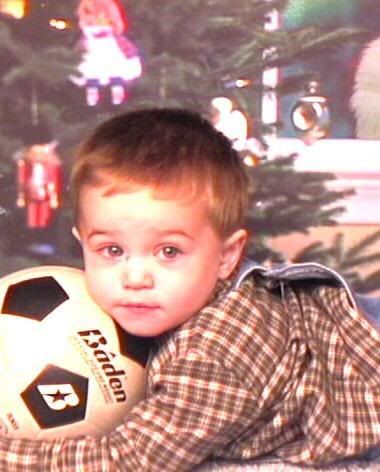 I can't believe that in a few short hours my little man is going to be 9.
We have a day full of little surprises for him. He knows about a few and doesn't about the other ones.
We filled his bedroom floor with balloons so when he wakes up he has to get around them.
I made his cake tonight.. it was his idea about what to make, glen gave me some creative input as well.. i hope he likes it.
Tomorrow he is having afew friends over for dinner then Daddy is taking him to the Sens vs San Jose game and he will have a birthday greeting on the Jumbo tron.
Also if you can catch A Channel Ottawa there will be a birthday greeting from us as well at 715ish.
So here is his cake and some pics from today
Helyn after she helped lick the bowl